The population is increasing rapidly and so the competition in every field of life is. Being a business person, you might be familiar this statement already. Well, in this competitive time, you need to be perfect in every aspect of your business. Advertising and marketing is major key to have success in business. While talking about this, one cannot neglect the value of having business brochures. Whether you are running a small business or a big one, you must have the business brochures to touch high success clouds. But every business brochures does not bring positive results. It depends on your brochure design. To enable you to get a perfect business brochure, I am here with best tips for printing your brochures. So let's have a look at them.
Pick a Standard Size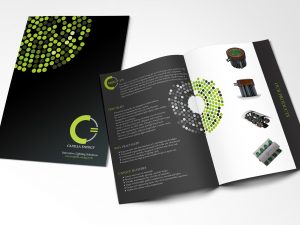 Well, while choosing a size for your brochure, you will have the choice to select from a no. of available sizes. Many people always try to opt with the unique one. There is nothing wrong in doing so but the thing is that if your selected size is different from the crowd, then it will cost you, different from the crowd as well. Of course, it will cost you more. The good points in going with a standard size are that, as  it's designer regular work, so he/she will charge you less. Moreover, as the designer has done that kind of work, many a times before, so his/her experience will reflect as a better quality in your brochures.
Color Or Blank and White
The next thing that you need to be set in mind is that whether you want colored brochure or just a black and white one. Of course, the cost is more for a colored brochure that what it is for black and white one. But if you want thousands of copies then you can expect a good discount by the designer. Otherwise, you can opt for the Black and White.
Be Original
Don't follow the crowd. Be original with your brochures and always keep in mind that your brochure is just an extension of your business. Better your brochure is, better will be its impression on customers and more your business will grow. And yes, it's important to find the best NYC flyer and brochure distributors for ensuring your marketing asset reaches the right audience.
Choose the Right Paper
You may get a perfect design for your brochure but that design has value if it finds the right paper. Many people don't care of the paper and go with the poorest. If you are also planning to do the same, then let me tell you that your business brochure is going to be a complete waste. If the designer that you are hiring for the printing task is good and experienced one, then he/she will recommend you the type of papers that will suit your business brochure the most. You can either go with the recommendations or can also go for the good quality paper, that you have already in your mind. Choice is yours!!